– UNSURPASSED LOCATION –
Your share of costa rican paradise

Come to Costa Rica
Nosara – Guanacaste
Nestled as close to the beach as you can get in this tropical paradise, The Beach House in Nosara has everything that you are coming to Costa Rica for: the surf, the natural beauty, the tranquility, and proximity to a wide range of activities. And all of this wrapped up in a wonderfully-appointed villa that provides all the comforts of home to relax and take in all that the Playa Guiones area has to offer. We await your arrival, so call today for details on how you can come for a visit or stay for a lifetime.
Introducing the Beach House
This property is ideally located at the beach at Playa Guiones. If real estate is all about "Location, Location, Location", then this is the ultimate. The Beach House truly has it all. The Beach House is another Fine Property from The Cornerstone Group.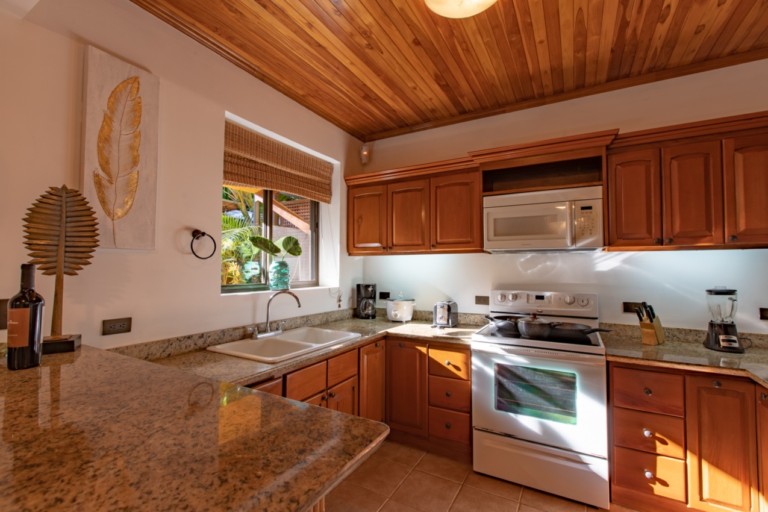 Secure on-site storage for surf boards for owners while not in residence.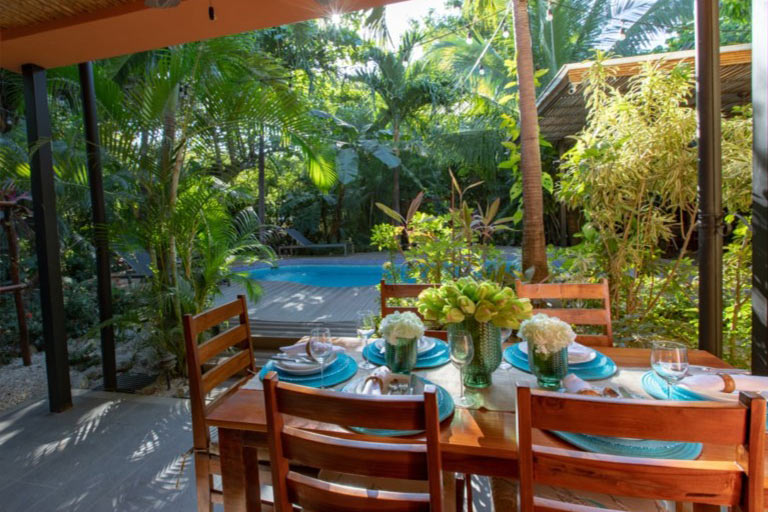 Evening Dining by the Pool
 Catering service, Child care, Private Surfing, Yoga Lessons and much more…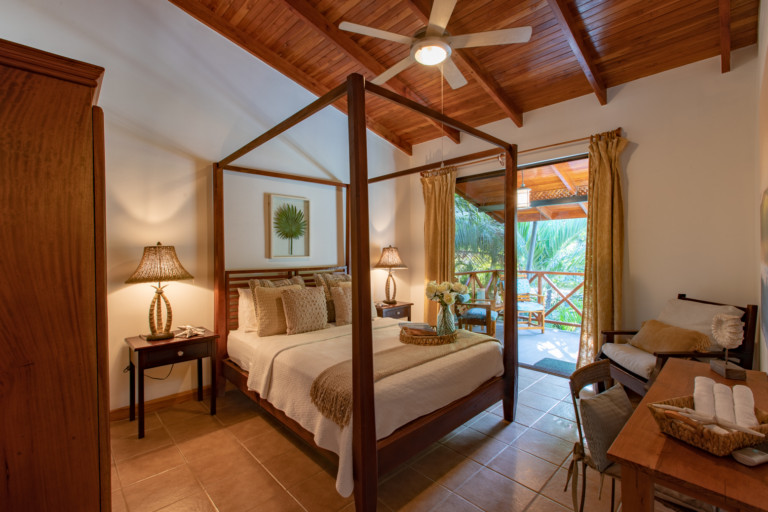 Professional House Keeping: Professional cleaning service is offered as needed 24/7.
Close to everywhere you want to be, especially the beach! Nosara, Guanacaste.
Invest in a hassle-free vacation lifestyle at Costa Rica with income potential!
Use up to 12 weeks per year or rent and trade for another property worldwide!
Max F.
Quebec, Canadá The perfect surf trip
"Me and two friends rented this place for a week in February to be close to the surf. We got what we wanted, we were as close as you can get to the beach in Guiones. Not only that, the house was just perfect. Very well designed, clean and…"
Ross H.
New Orleans Phenomenal Vacation
"The best part of our stay was not the property, although the property is one of the nicest I've had the pleasure to stay in (particularly for Costa Rica), it was the people. The owner, Rick, was highly communicative and attentive to our every request…"
Kirby Z.
Alberta Canada Safety and Comfort
"You have been amazing and we have really enjoyed our stay. Thank you for taking extra measures to ensure our safety, comfort and enjoyment. We are most grateful. A few days ago we began to discuss an investment…"
The Beach House is a completely gated and impeccably maintained property, as close to the beach as you can get. We offer our owners and guests all of the amenities of a luxury dwelling tucked away in a tropical paradise. Once you've arrived, you'll truly be free to leave your cares behind and enjoy all that this incredible property has to offer…