A TWELVE MONTH RESORT Nature on display in all its glory
Nosara's Climate
Though The Beach House is truly a 12-month resort, there are distinctive seasons to behold in the Nosara region, each with its own unique distinguishing traits that draw different people for different reasons during that particular time of year. Full-time residents enjoy the constant warmth yet changing precipitation patterns that bring out each season's irresistible character and charm.
Nosara is hot year-round, with average daytime temperatures in the mid 80's to low 90's (Fahrenheit), with consistently clear skies from December through April and a "green season" from June through September when more precipitation is present. In short, the "dry" season is during what is considered the traditional winter months in the U.S. mainland.
During May through August, Nosara averages 5" of rain per month, but it is the kind of light, beautiful rain that brings forth lush vegetation, cools you off a bit following the heat of the day and then goes away. Compare that to Chicago in May, which receives a little over 4" of rain on average with a high temperature of 70 degrees. Or contrast it to August in New York, with its average monthly rainfall of 5" with a high temp of 85 degrees, but with no lush vegetation to enjoy in the hot, muggy city. It's easy to see why most of the locals appreciate this time of year the most.
September and October are the wettest months, receiving 9" of rain per month on average, with high temps in the mid-80's, compared to Seattle's "rainy season" (November through January), which receives nearly 6" of rain per month, but with an average high temperature of 49 degrees Fahrenheit. Brrr!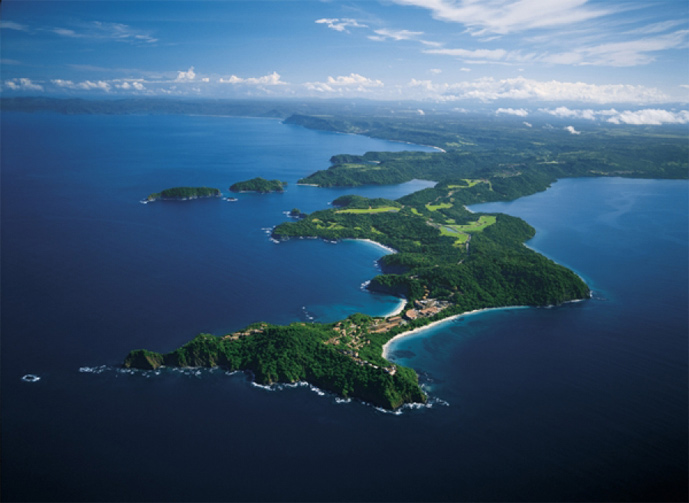 September and October are also the quieter months, when everything is green and in full bloom. There are more moths and butterflies and nature is on display in all its glory. Many visitors to the area prefer this period, when availability is at its best, with opportunities to take advantage of extended stays at The Beach House of up to two months.
CLIMATE SUMMARY
November – April:
"Dry season" – sunny, clear skies, average daytime high
temperature around 85º F.
May – August:
"Light rainy season" – primarily sunny, clear skies, with occasional light rains, average daytime high temp of 70º F.
September – October:
"Full rainy season" – primarily rainy with overcast skies, average daytime high temperature in the low 80's.
WHAT TO DO
While nearly all of the activities associated with the Nosara region and in close proximity of The Beach House can be enjoyed year-round, the following is a good guideline for
each season.
November – April:
Any outdoor activity, including swimming in The Beach House pool or in the ocean at one of the nearby beaches; surfing; sport fishing; eco-tours; canopy (or zip line) tours; hiking; biking; kayaking in the nearby river and more! Just don't forget to wear your sunscreen . . .
May – August:
All of the outdoor activities you can enjoy during the "Dry Season" without the increased heat, but add to it activities that involve experiencing the peak of nature, including wildlife tours; bird watching; eco-tours (to view the flora and fauna in
its natural state) and more!
September – October:
For those that love rain and also want to enjoy some of the indoor activities that are offered in the area, including yoga; culinary excursions to nearby restaurants; relaxing and shopping, just to name a few.
WHAT TO BRING
Last but not least, visitors to The Beach House will want to pack clothing items based on the current season. Those visiting during the popular dry season will be well equipped and most comfortable with T-shirts and shorts; skirts and sundresses for the ladies; flip-flops; sunglasses; hats and swimsuits. Travelers heading to Nosara during rainy season should pack roughly the same clothing along with a pair of long pants for cooler evenings; a lightweight, rain-proof jacket; and an umbrella.
There's literally not much you need to bring along to enjoy the Pura Vida of Nosara – just you and The Beach House are all you need for your share of paradise!